The city of Kalajoki offers doctor's appointments via chat for its citizens in primary healthcare. The new service model was developed in cooperation with VideoVisit Oy and Leluco Oy. During the piloting period, the service is free for the citizens, which continues till the end of September. How does the chat service work and what kind of feedback has been received?
The city of Kalajoki sought to implement a user-friendly chat function through which clients could easily and quickly have an online appointment with a doctor on weekday evenings, Saturdays and public holidays. It was also important that professionals working at the health care center would be able to consult a doctor via chat during business hours. Together with Leluco, VideoVisit developed a complete solution that includes both VideoVisit® Live chat technology and Leluco's doctor service.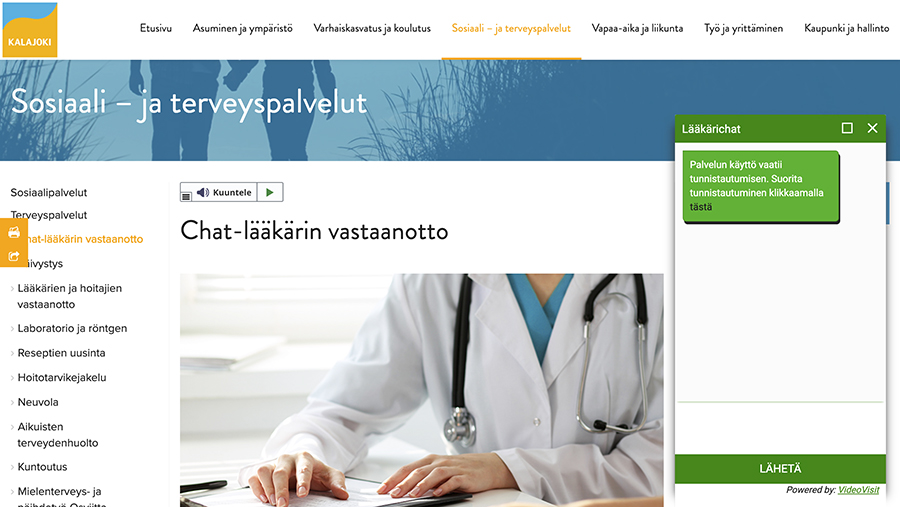 A doctor's appointment via chat is an exceptional service in public health care. Citizens have a direct access to visit a doctor virtually without queuing, and things are taken care of even if the client is at their summer cottage. It has been a pleasure to pursue this great project together with our partner Leluco and the professionals in Kalajoki

Miitri Sinkko, Head of Sales, VideoVisit Oy
Easy and safe doctor's appointment via chat
During the trial period, the citizens of Kalajoki and Merijärvi can visit a doctor virtually via chat free of charge till the end of September. A doctor's remote visit is well suited for situations when physical examinations are not needed. For example, treatment assessments, health counseling, laboratory test result interpretations, and prescription renewals are possible via chat.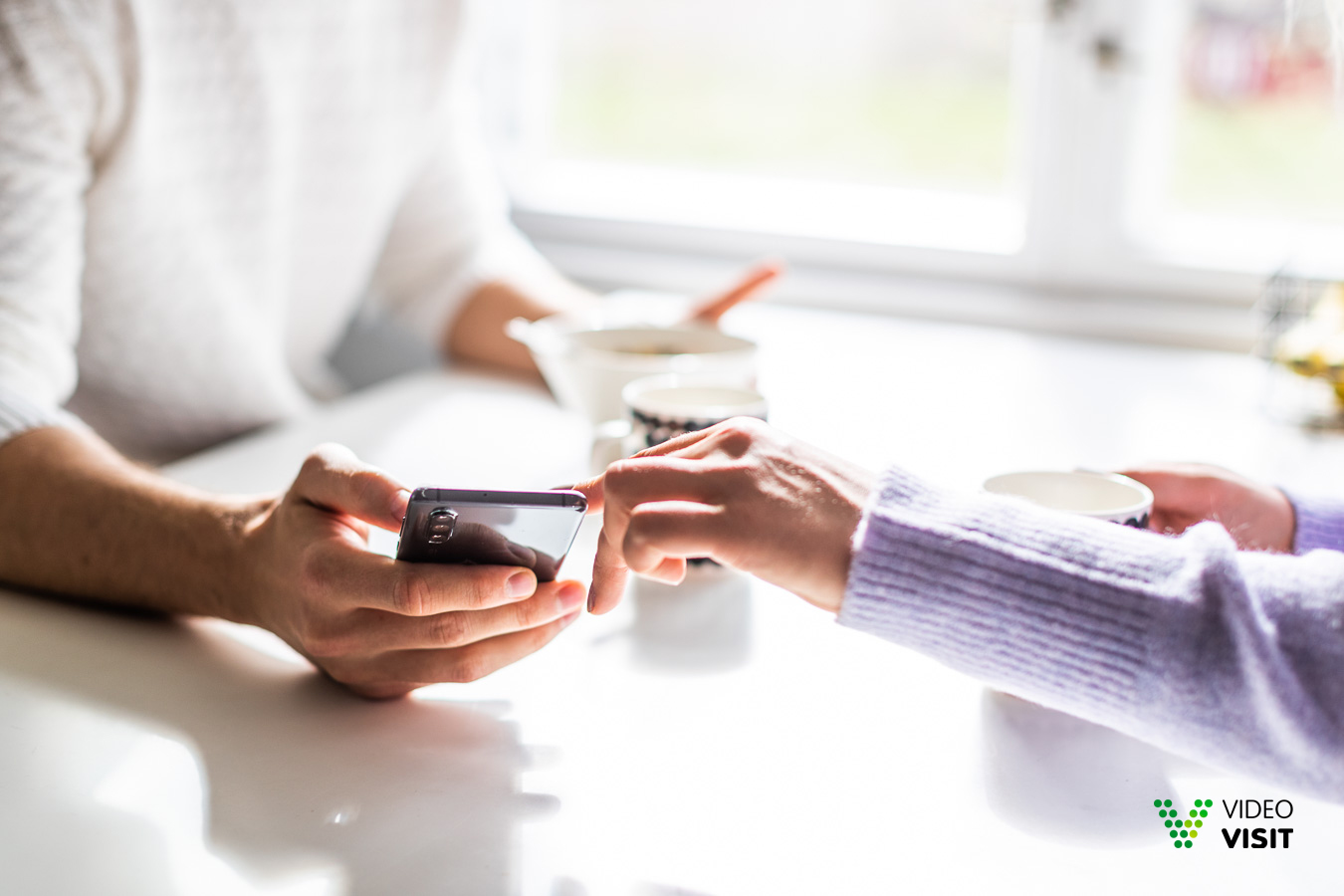 Access to doctors' services becomes easier, even within a long distance. Clients can talk to a doctor via smart phone, computer or tablet. Conversation via chat is secure, and identification is done through suomi.fi service with online banking codes, mobile certificate or certificate card.
Five star service for citizens
According to Mervi Manninen, a health care center doctor in Kalajoki, introducing the chat function went smoothly – the start was clear, and it was easy to put into practice. The service has been used by professionals since April this year, and it was opened for local citizens at the end of May. During the piloting period, user experiences from the new service have actively been collected from both professionals and citizens in Kalajoki.
Mostly, the feedback has been positive. The overall rating of the local citizens who responded to the survey is five stars out of six.

Mervi Manninen, Health Care Center Doctor
Chat clients have also been asked to leave free-form comments and suggestions for further development. Mervi Manninen says that at the moment, the doctor's chat is completely a text-based conversation platform in which professionals and citizens communicate by writing. "In the beginning, we wanted to test it as a text-based service, however, in the fall, the new updated version will take client feedback into consideration", states Manninen. For example, the chat will allow the client to attach a photo of a skin issue.
The feedback from nurses has also been positive, and utilizing the chat has been perceived useful. The chat enables a quick contact, which has enhanced the process of reaching a doctor. "We had a broader development goal to improve collaboration between the nurses and doctors at the health care center. Previously, we were only able to consult our own doctor in the afternoon. With live chat, we can reach out to a doctor throughout the day as well", explains Mervi Manninen.
Via chat, a doctor located in Tampere can consult a nurse, for example, on challenging questions that come from local citizens. "Remote doctor can present clarifying questions to the nurse without a delay, and the client gets an answer as quickly and accurately as possible. This way, the treatment quality is maintained" states Mervi Manninen when describing the benefits of the chat function.
More information
The Social and Health services in Kalajoki
Juhana Ojala 
CEO, VideoVisit
+358 (0)40 568 2182
juhana.ojala@videovisitglobal.com