Kuntien Tiera and Finnish leading remote care professional, VideoVisit Oy, have signed a cooperation agreement. From the beginning of 2022, VideoVisit Oy will be partnering with Tiera's Elli remote services. The service that is designed to be used by Finnish welfare areas is an easy to use SaaS that enables public service providers to deliver remote services easily. Cooperation with Kuntien Tiera supports the availability of remote services in welfare areas and safe living at home.
Remote services enable for example, doctor's appointments via chat or video connection, professionals' remote consultations and virtual home care visits. Remote care also involves the client, for example taking medicine can be monitored via video connection.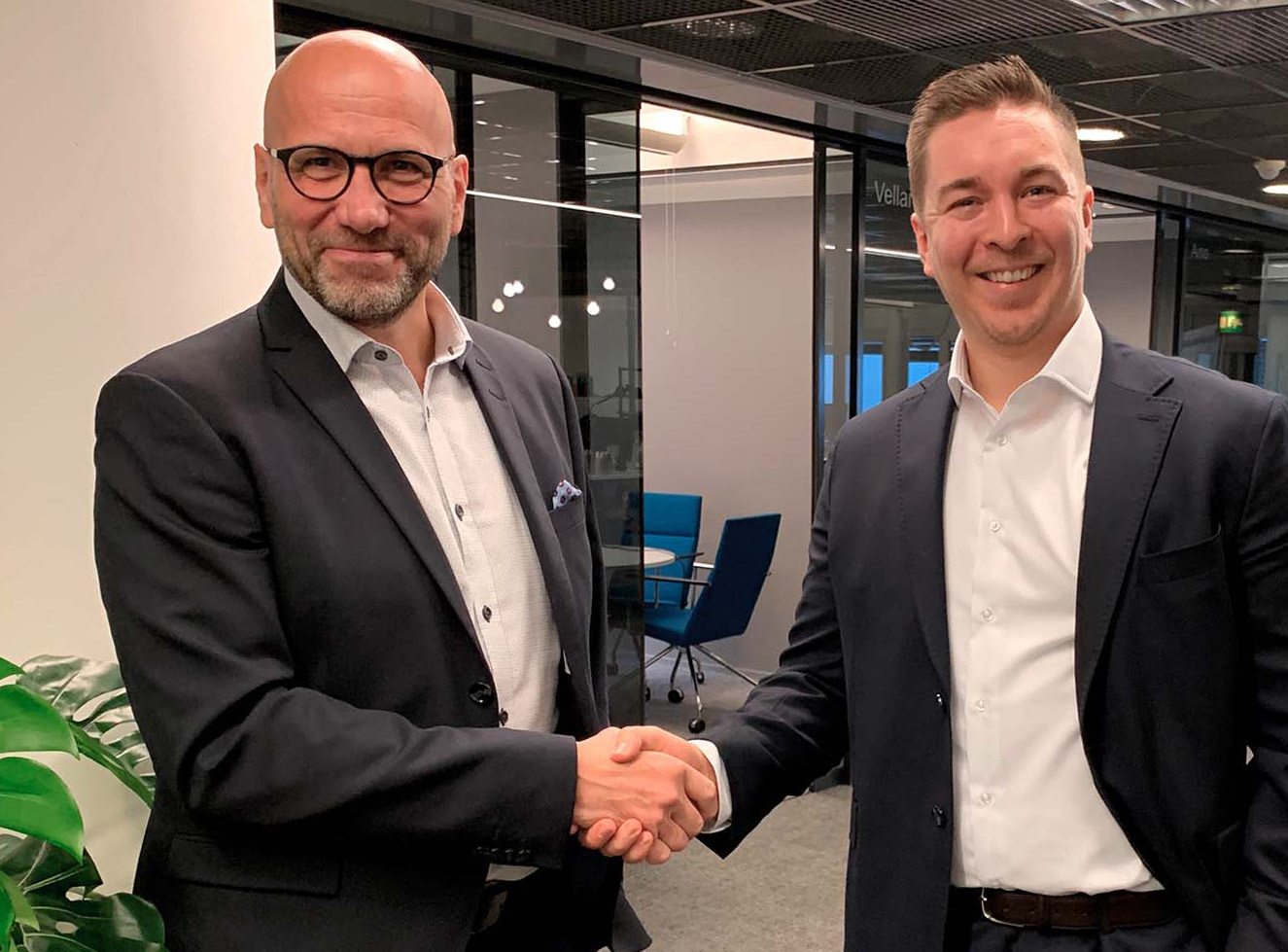 "With the ongoing healthcare and social welfare reformation, the importance of remote healthcare and social welfare services becomes further emphasized. Cooperation with Kuntien Tiera ensures that VideoVisit services, that are currently being used by over 200 municipalities, remain available in the future. We are very excited about this cooperation", explains Juhana Ojala who is responsible for VideoVisit's strategic partnerships.
"With the help of Tiera's Elli remote services, we respond to the needs of  by providing services in a way that the residents right to receive services takes place equally and those services are easily accessible", says Tiera's Business Director Kati Penttilä.
Security and welfare solutions as part of the agreement
As part of the agreement, Tiera's remote services include a wellness and safety bracelet that supports safe living at home. The device transmits information to a healthcare professional about the client's activity and well-being. Security services are produced by VideoVisit's partner Vivago Oy.
Along with the agreement, VideoVisit Oy and Vivago Oy that specializes delivering welfare and security solutions, tighten their cooperation that has lasted for over five years already. The goal is to deliver a comprehensive set of remote and secure care services for healthcare and social welfare service providers.
VideoVisit is a domestic family business that operates in the healthcare and social welfare field. Our mission is to develop and deliver solutions that help people to live independent and happy lives at home as long as possible. We cooperate with healthcare professionals to ensure high service quality and easy availability.
Kuntien Tiera is an in-house company owned by more than 350 municipal operators.  As a nationwide organization owned by municipal associations, they offer and develop high-quality and productive ICT services as well as digital and ICT solutions in cooperation with other public and commercial actors to support the smooth development of everyday life and operations –  for customers and citizens.
More info
Juhana Ojala
CEO, VideoVisit
+358 (0)40 568 2182
juhana.ojala@videovisitglobal.com